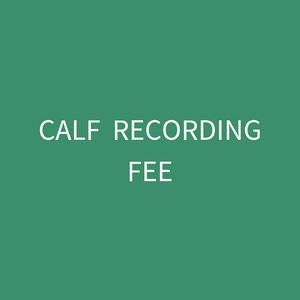 Calf Recording Fee
All prices are exclusive of GST.
GST (10%) will be added at checkout for Australian customers.
NOTE: Animals can be Calf Recorded from birth and prior to registration where DNA results will be required.
Use this category to pay for calf recordings performed via the online ALCA database.  Please add notes on the 'Your Cart' page of the Lowline Shop and email your completed form to:  lowline.registrar@abri.une.edu.au
If you wish to fill in your calf recordings using the Registration & Recording form pay here also. Select the quantity in the dropdown on Your Cart page.
After payment is complete you'll receive 2 emails -
1. Confirmation of payment email with a link to download a PDF receipt for your records.
2. An email with a link to download your Registration & Recording Form. 
---
More from this collection